Bach Flower Remedies for Horse & Rider
Bach Flower Remedies
Dr. Edward Bach was a medical doctor and a man with ideas that were beyond many of his time. The activating force behind his whole life was his dream of finding a simple form of 'medicine' in the shape of pure natural remedies, which would be readily available to everyone and capable of promoting positive change. It was his vision that this simple treatment would one day replace the more complicated scientific approach of his day.
In the last six years of his life he developed the 38 flower essences that are today known worldwide as the 'Bach Flower Remedies'. It was Dr Bach's dream that every household would have access to a set of these remedies and that they would offer a simple means of maintaining the positive emotional and mental outlook on life that he recognised as so important for personal wellbeing.
Over the years since Dr Bach's death in 1936 many have used his flower remedies to good effect and today there is an ever-increasing interest in them all around the world.
How do the Bach Flower Remedies work?
Through his research and observation Dr Bach came to recognise that although his patients came to him with very similar problems and difficulties their reaction to these situations was not necessarily the same. He discovered that by treating a patient's emotional and mental reaction to their situation with the appropriate flower remedies to promote greater balance & harmony, a beneficial and lasting change was facilitated. His motto was always 'treat the patient not the disease'.
Since leading edge science is now able to prove just how great an impact the energy of our thoughts and emotions has, both on our own energetic system and on our environment, it should come as no surprise to us why Dr Bach's simple system for creating balance & harmony in mind & emotions has proved to be so beneficial and successful for so long.
Choosing & Using the Bach Flower Remedies
Bach Flower Remedies are gentle acting remedies that work best on issues at a surface level of awareness - how you are thinking and feeling in the moment. They are very simple and easy to choose & use. This wonderful set of remedies can help you to achieve greater balance and harmony in your life in a simple, natural and effective way.
Choosing Your Bach Flower Remedies
Bach Remedy Quick Guide
Agrimony - Smiles hide inner worry
Aspen - Apprehension, unknown fears
Beech - Over critical, intolerant
Centaury - Weak willed, subservient
Cerato - Lack of faith in ones own judgement
Cherry Plum - Fear of losing control, suicidal
Chestnut Bud - Inability to learn ones lessons
Chicory - Possessive, controlling
Clematis - Dreamy, absent minded
Crab Apple - Cleansing - physically & mentally
Elm - Overwhelmed by responsibility
Gentian - Despondency, disappointment, lack of faith
Gorse - Hopelessness, despair
Heather - Overtalkative
Holly - Anger, Jealousy, Suspicion
Honeysuckle - Living in the past, homesickness
Hornbeam - Mental tiredness, procrastination
Impatiens - Impatience, irritability
Larch - Lack of confidence
Mimulus - Known fears, nervousness
Mustard - Gloom, depression for no apparent reason
Oak - The strengthener
Olive - Physical & metal tiredness, exhaustion
Pine - Feelings of guilt, unworthiness
Red Chestnut - Fear for others
Rock Rose - Extreme fear, nightmares
Rock Water - Self punishment, rigidity
Scleranthus - Indecision, inability to choose, balance
Star of Bethlehem - Shock, Trauma, Accidents
Sweet Chestnut- Extreme anguish, despair
Vervain - Over enthusiasm, perfectionism
Vine - Dominating, need for control over others
Walnut - Change, need for adaptability, protection
Water Violet - Proud, upright people, superiority
White Chestnut - Thoughts buzzing around in head
Wild Oat - Inability to see ones direction
Wild Rose - Apathy, lack of enthusiasm
Willow - Resentment, bitterness
Revival Remedy - Combination for Emergency Situations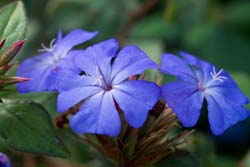 Identifying the Bach Flower Remedies that will be the most beneficial, either for yourself or someone else, is a simple process of self-reflection and observation.
Remember that no matter what the issue, you are simply looking for the remedies that will help you bring greater balance to how you think and feel.
Start by looking at how you are reacting to the issue or situation that you would like support with, then review your general reaction to the events and situations of your life, to identify any general trends or patterns in the way that you think and feel. For example, perhaps certain people, situations or events trigger a fearful reaction, or possibly anger, guilt, or a lack of confidence. Some people face the world with feelings of hopelessness, doubt or judgement, while others struggle to find balance in their relationships with those around them.
Bach Flower Remedies for your Horse
Bach remedies should always and only be selected for emotional states. Veterinary care may be necessary where there are medical conditions or injuries that need diagnosis and treatment.
Bach Flowers can be used :
In emergencies and in cases of acute psychological tension.
For long-term chronic conditions and to combat impatience or irritability.
As a remedy for psychological behaviour disorders.
As support in training, during difficulties when being ridden and for any problems when in contact with the horse.
There exists a very close connection between psychological imbalance and physical as well as psychological disturbances in animals. Practise has shown that animals often respond particularly swiftly to the positive impulses of Bach Flowers so that equilibrium can be restored within a very short space of time. Above all, excellent results can be obtained from using Bach Flower Remedies in dealing with acute psychological disturbances and marked behavioural problems, such as anxiety, aggression, problems within the herd and training difficulties. The Bach Flower remedies also offer psychological support in difficult situations (vet/farrier visits, transportation,grief, birth)
The flower essence can be given on it`s own, adding two drops to 10ml of water, or several flower essences can be mixed together. The remedies should be placed directly in the mouth, or given on a piece of apple, carrot or dry bread. If your horse is receiving any other treatment ie. homeopathic medication, do not administer both items at the same time but leave a gap of at least 15 minutes between the two.
The following dosage is a guideline :
Foals and Ponies 2 to 3 times daily, 2 - 5 drops.
Large horses 2 to 3 times daily, 5 - 8 drops.
Revival Remedy can be given in slightly higher dosages of 6 to 8 drops for foals and ponies and 8 to 10 drops for large horses and in acute cases up to 4 times an hour until the situation has improved.
As the symptoms fade do not suddenly stop giving the Bach Flower Remedies but reduce the amount given gradually.
All 38 remedies are available, plus the Revival Remedy Essence and Revival Remedy Cream for external use. Empty dispensing bottles with droppers are also available so that more than one remedy can be mixed together for the treatment dose.